40% of people have purchased a product online after seeing it used by an influencer on Instagram, Twitter, Vine, or YouTube (Twitter and Annalect, 2016)
Influencer marketing works and is being adopted by smart e-commerce marketers to boost awareness, drive traffic and increase conversions.
49% of people rely on recommendations from influencers when making purchase decisions. (Twitter and Annalect, 2016)
Influencer marketing is one of the most effective ways to break through the online clutter and drive engaged, higher converting traffic to your online retail site.
How Does Influencer Marketing Drive E-Commerce Sales? Online retailers align themselves with influencers to quickly expand visibility for their brand. Influencers offer immediate exposure to a much larger audience which results in a significant increase in website traffic, subscribers, followers, and leads.
It takes more than a large follower base to drive sales on an e-commerce site. Influencers impact purchasing behavior and drive sales when they are trusted by their fans and followers. That is why Instagram shout outs generally don't work!
The Truth About Shout Outs
Many e-commerce sites are paying for Instagram shout outs. The fees are anywhere between $5 and a few hundred dollars. Instagram accounts with lots of followers are paid to post a product. Often times the posts are taken down after a certain period of time.
Shout outs are mistakenly labeled as influencer marketing but the truth is there is very little influence involved. Flashing your brand or product in front of a large group of people will not result in sales. You may make a sale if you're lucky but that's more of a fluke than a typical result.
Shout outs are all about reach and do not have the critical elements of influence and relevancy that drive online sales. They are like a pop-up ad for Viagra that is served to anyone regardless of age, sex or need. Maybe you'll get in front of someone who is actually interested in your product but it's a shot in the dark.
In contrast, effective influencer marketing starts with identifying the right influencer.
How to Find the Right Influencer:
Ask the following questions…
What are the influencers interests?
What is the influencer all about?
Who are their fans/followers?
Does the influencer fit with your brand?
Are their fans/followers your target demographic?
How engaged are the fans/followers with the influencer's content?
What is their reach or the number of people who could potentially see your brand and product?
What kinds of comments do their fans/followers make on posts? For example, if you sell apparel and accessories, are fans/followers asking the influencer where they can buy the clothes and accessories they wear?
How to Connect with Influencers:
Once you find the right influencer(s), you will reach out to them usually via email to set up a call to discuss a partnership. They will most likely have their website or blog URL listed in their Instagram profile. Go to their site and find their email.
Pro Tips: Put "Sponsorship Opportunity" in the subject line of your email. Keep the email short and sweet. Tell them who you are, what you sell and when you're available for a call. You can also ask them for a rate card. Some have them and some do not.
It's All About Strategy:
Before you speak with the influencer, clearly define your goals for the campaign. Do you want to grow your Instagram following? Do you want to drive website traffic? Are you looking for SEO benefits? Do you want to drive sales?
When you speak with an influencer, tell them what your goals are and ask them for recommendations on how to achieve them. Remember that the influencer is the expert when it comes to their audience. Keep an open mind and listen to them.
Once you negotiate a fee and figure out your approach, think about how you will track results. Everything is measurable in influencer marketing.
Case Study
The Brand
Stone & Leigh is the new youth furniture brand of Stanley Furniture.
The Influencer
They launched a campaign with Angie Keiser of Fashions by Mayhem, an influencer with 500,000-plus followers that aligned with Stone and Leigh's target audience.
Objectives
The brand wanted to boost brand awareness amongst moms with young children, grow their follower base and convert social engagement from the influencer campaign into sales on their website.
Strategy & Execution
The strategy to reach their objectives was to have the influencer select products from the website that she really loved, makeover her daughter's bedroom to show the fans and followers what the products look like in real life, post before and after pics to Instagram and launch a giveaway.
In addition to Instagram posts, the influencer wrote an epic blog post about the makeover process. The post went out to her large email list. She created an Instagram story, posted to Twitter and Facebook. This exposure resulted in a significant boost to brand awareness.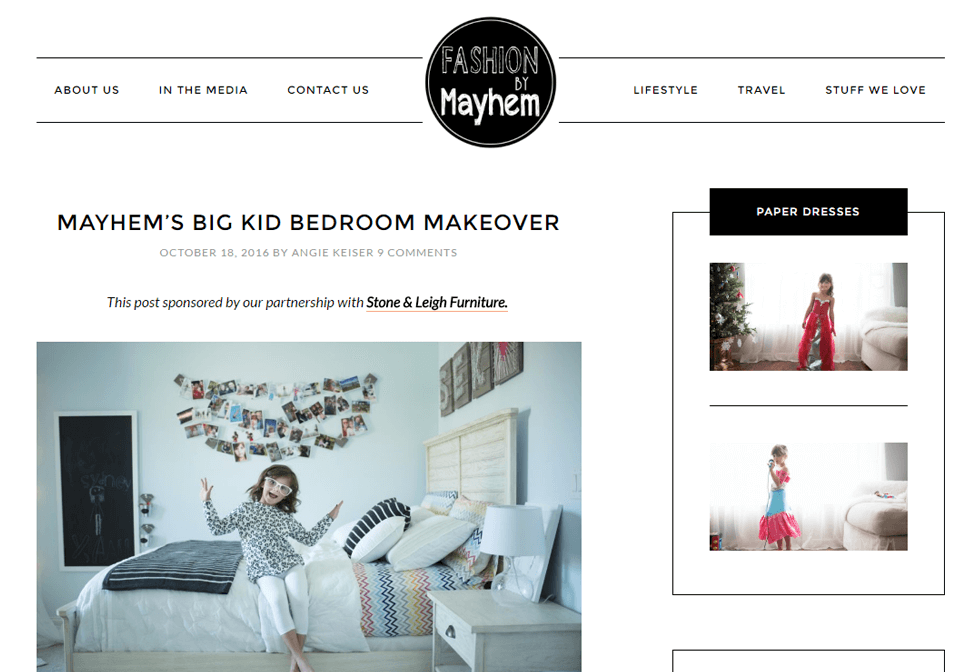 When posting to Instagram, Angie announced a kid's room makeover giveaway to her followers. To enter the contest, people were instructed to follow Stone and Leigh on Instagram and tag a friend in the comments of any post. In the first hour after the before and after pics were posted, Stone and Leigh doubled their followers. To date the contest has quadrupled Instagram followers.
To get bonus entries, followers were encouraged to enter the contest through a Facebook app. When they shared their entries with their social networks and someone clicked their sharing link and entered, they were awarded additional entries. The giveaway achieved their objective to grow their social following.
Social Engagement + Commerce
Since one of the most important objectives was to drive sales, Stone and Leigh needed to make a connection between the social activity and their e-commerce site. They set up an Instagram shop.
Instagram only allows for one link in the profile. Many brands put a link to the homepage of their website in their profile. This means that when a consumer sees something they want to buy in the brand's Instagram feed, they must go to the website and search for the product. Consumers just aren't willing to put in that kind of work. As a result, sales are lost. Many, many sales are lost.
To lay the groundwork for the influencer campaign, Stone & Leigh used Pixelshop's InstaShop to make their Instagram feed shoppable.
Angie changed her profile link to Stone & Leigh's Instagram shop.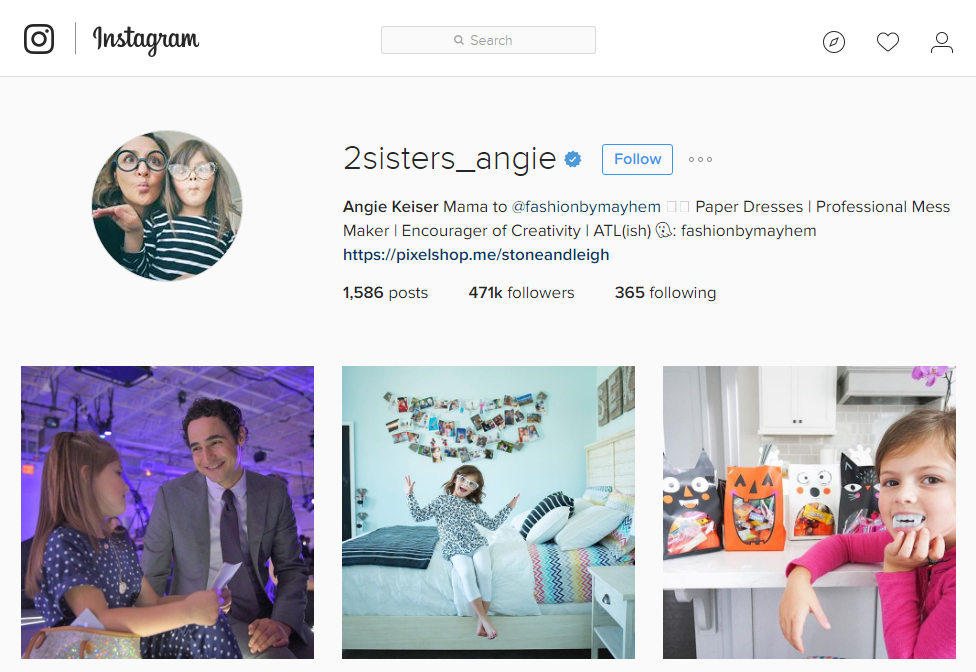 Photos of her daughter's bedroom were pinned to the corresponding product purchasing pages through the Instagram shop. A variety of kids rooms and products were also added to the shop.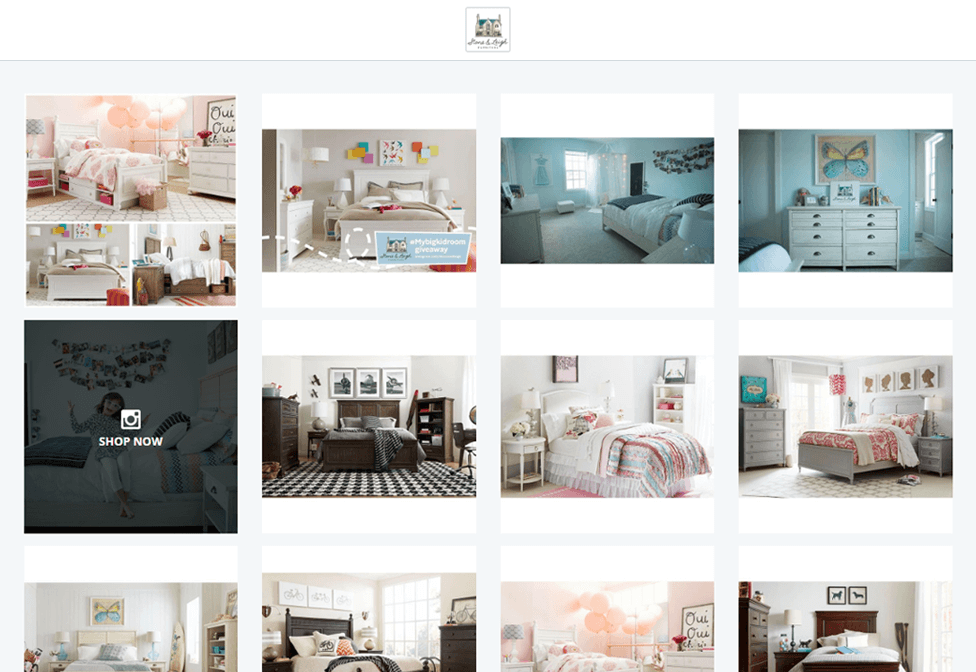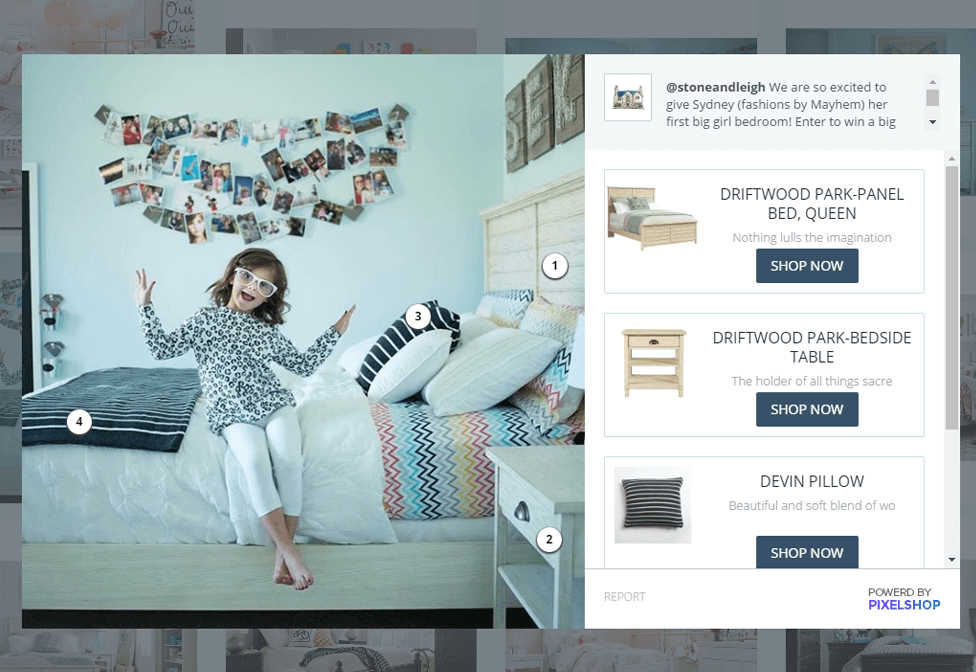 Results
The results were better than expected! In the first week, Stone and Leigh's followers grew by 280%. Traffic from their Instagram shop to the e-commerce site skyrocketed, resulting in a substantial boost to sales.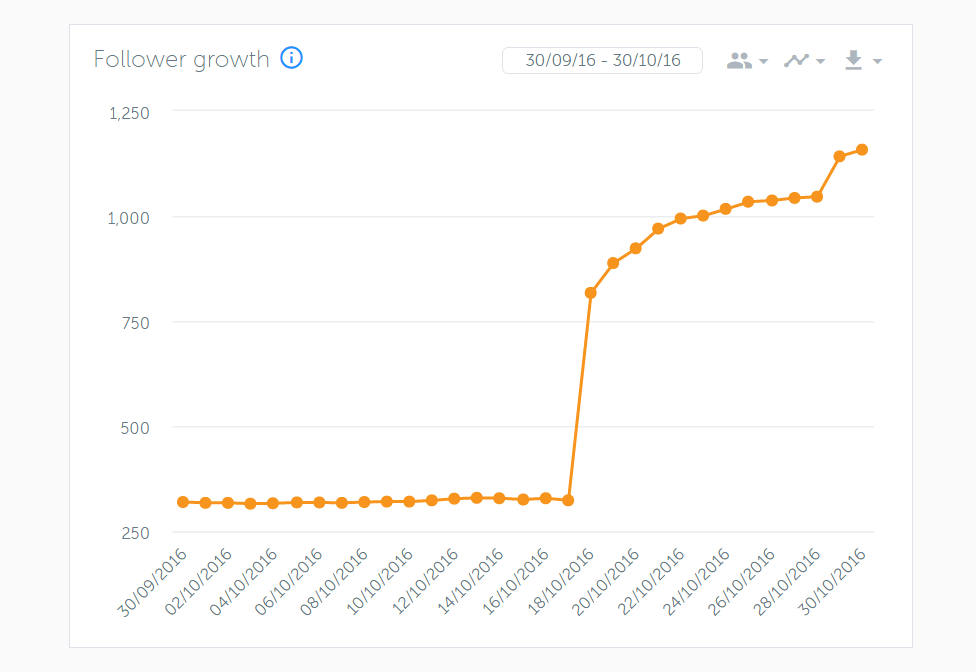 It has now been a couple of weeks from when Stone and Leigh launched the campaign and their Instagram following continues to grow. Website traffic and sales spiked early in the contest but continue to be higher than they were pre-campaign.
In conclusion, when you find the right influencer, clearly identify your objectives and have a solid strategy, Influencer marketing can definitely drive e-commerce sales.